History of Sushi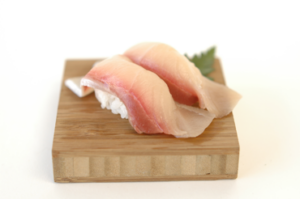 The history of sushi can be traced back to ancient times. Interestingly, sushi at that time did not actually look the way we see sushi today. In fact, sushi actually comes from an ancient method of food preservation! During ancient times, fish was preserved by fermenting it in rice over a few months.
After fermentation, only the fish was eaten and the rice was thrown away. Eventually, people discovered that the rice itself also went well with the fermented fish, owing to the distinctive sourness of the rice.
Not too long ago, sushi was still considered to be a specialty that could only be enjoyed in traditional Japanese restaurants or specialty shops. Demand for sushi was not common among the general population. The lengthy preparation period and its expensive pricing was a barrier to allowing more people to taste this wonderful dish.
Kaiten Sushi now…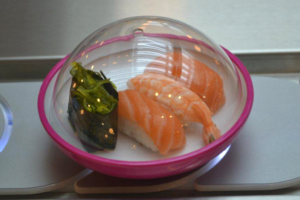 Moving to modernization, the preparation of sushi has also slowly evolved to suit the taste and increasing demand of the modern Japanese. Previously, where the fish had to be fermented together with the rice for months before the dish could be enjoyed, now vinegar is added to the rice to enhance the sourness of the rice, shortening the process from a few months to a few hours. With that, Sushi has become a dish that can be enjoyed anytime and anywhere.
Kaiten Sushi (or its many other names – sushi conveyor, revolving sushi, sushi train to name a few) has helped bring sushi to the masses locally and helped sushi earn the international recognition which it now enjoys.
Why is the Kaiten Sushi concept well-received and popular in Japan and around the world?
Fast and convenient
Reasonable and affordable pricing
Consistently high quality
Easy to understand and adopt
Share: